Hulp bij droogte? Begin bij de wortels!
Deense wetenschappers en veredelaars zijn hard aan het werk om nieuwe rassen te ontwikkelen die dieper wortelen, zodat planten in de toekomst minder te lijden hebben van droogte.
Toeval of permanente klimaatsverandering
Diepgaand onderzoek naar droogtetolerantie is nu meer noodzakelijk dan ooit, omdat het aantal gevallen van droogte gestaag toeneemt. Het fenomeen lijkt zich te verspreiden - niet alleen in frequentie, maar ook geografisch. Op dit moment is het duidelijk dat Noord-Europa door de aanhoudende droogte aanzienlijke opbrengstverliezen zal hebben. Veel mensen vragen zich dan ook af of dit fenomeen toeval is of een indicatie van een meer permanente klimaatverandering, die onmiddellijke actie vereist.
Niemand heeft het antwoord, maar DLF en andere Deense veredelingsbedrijven zijn al enkele jaren geleden begonnen met de voorbereiding op dit soort scenario's, toen zij het project RadiMax lanceerden. Onder leiding van DLF zijn vier veredelingsbedrijven en drie Deense universiteiten (Universiteit van Kopenhagen, Aarhus University en Aalborg University) met dit project van start gegaan. De hypothese is dat planten in de lente beter bestand zijn tegen de droogte wanneer ze dieper wortelen.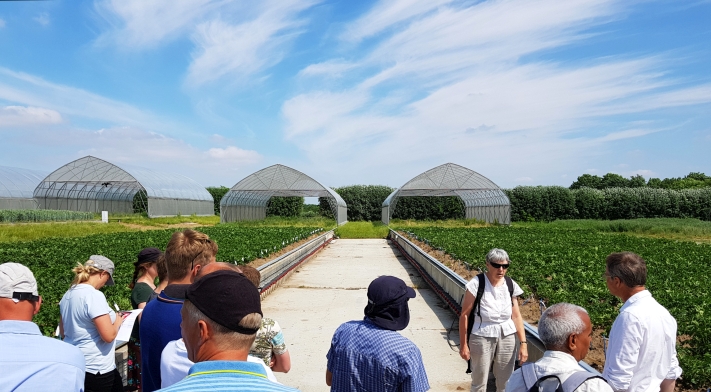 Twintig cm langere wortels is haalbaar
Geïnteresseerden hadden enkele weken geleden de kans om een kijkje te nemen bij de activiteiten van RadiMax, toen de universiteit haar deuren opende tot de faciliteit in Taastrup, Denemarken. Sinds 2016 gebruiken wetenschappers en veredelaars dit systeem om rassen en veredelingsmateriaal van tarwe, gerst, aardappelen en grassen te testen op de diepte van beworteling. Kristian Thorup-Kristensen, professor in gewaswetenschap aan de universiteit van Kopenhagen, heeft nooit getwijfeld aan de voordelen van diepe wortels: "Een verlenging van de wortels met slechts 20 cm zal de opbrengst tijdens de droogte in de lente met 5-10% kunnen verhogen". Op basis van de waarnemingen die ze al hebben gedaan, is hij ervan overtuigd dat 20 cm extra geen onrealistisch doel is.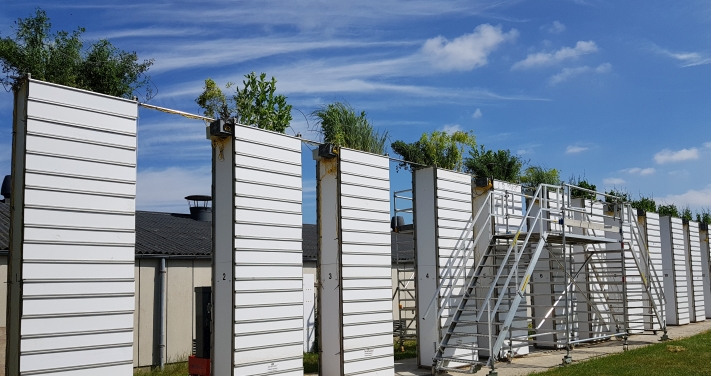 Bij DLF ​​worden de wortels van elk ras hun genetisch profiel gehangen. Deze informatie wordt gebruikt in de veredeling onder de naam "Genomic Selection. Dit stelt veredelaars in staat om op basis van het DNA-profiel de worteleigenschappen van een nieuw ras te voorspellen". Over de experimenten bij RadiMax zegt Christian Sig Jensen, hoofd van de DLF Biotech-activiteiten: "We zijn nu helemaal op de hoogte welke soorten en welk rassen diepe wortels en superieure droogtetolerantie hebben. Rietzwenkgras en festulolium wortelen het diepst. Boeren die deze soorten in hun voedergewasmengsels hebben, zullen in een jaar als 2018 met extreme droogte in de lente zeker profiteren. De volgende stap zal zijn om grassoorten van de tweede generatie te creëren met extra diepe beworteling".