TPC SCOTTSDALE - Fantastisch golf op geweldig gras
Seed Research of Oregon blijft zijn missie vervullen om verbeterde grassen aan eindgebruikers te brengen via superieure veredeling, zaadproductie en distributienetwerken. Het resultaat van al het harde werk was deze keer weer te zien op het "Waste Management Phoenix Open" golftoernooi in TPC Scottsdale Arizona.
Al meer dan 20 jaar is Seed Research of Oregon de trotse leverancier van graszaad voor het doorzaaien van de tees, fairways, greens en roughs voor dit prestigieuze toernooi.
We werken nauw samen met de medewerkers van TPC Scottsdale aan proeven en testplots om hen de best mogelijke resultaten te geven voor dit spraakmakende toernooi. De baan waar het stadion gevestigd is, lag er tijdens het toernooi erg mooi bij.
De Phoenix Open is het populairste toernooi ter wereld, dat door miljoenen golfliefhebbers wereldwijd gevolgd wordt. De "Greatest Show on Grass" heeft een nieuw opkomstrecord gevestigd, want het record van vorig jaar met 655.343 bezoekers werd dit jaar verbroken met bijna 64.000 extra bezoekers. Ook werd op zaterdag een nieuw dagrecord neergezet, toen 216.818 mensen naar de 3e ronde van het toernooi kwamen kijken. De winnaar van het toernooi, Gary Woodland, kreeg $ 1.242.000 van het in totaal $ 6,9 miljoen aan prijzengeld.

DLF verkoopt graszaad voor golfbanen in de US via het merk Seed Research of Oregon (SRO) dat bekend staat om zijn uitmuntende grasrassen voor de meest veeleisende klant.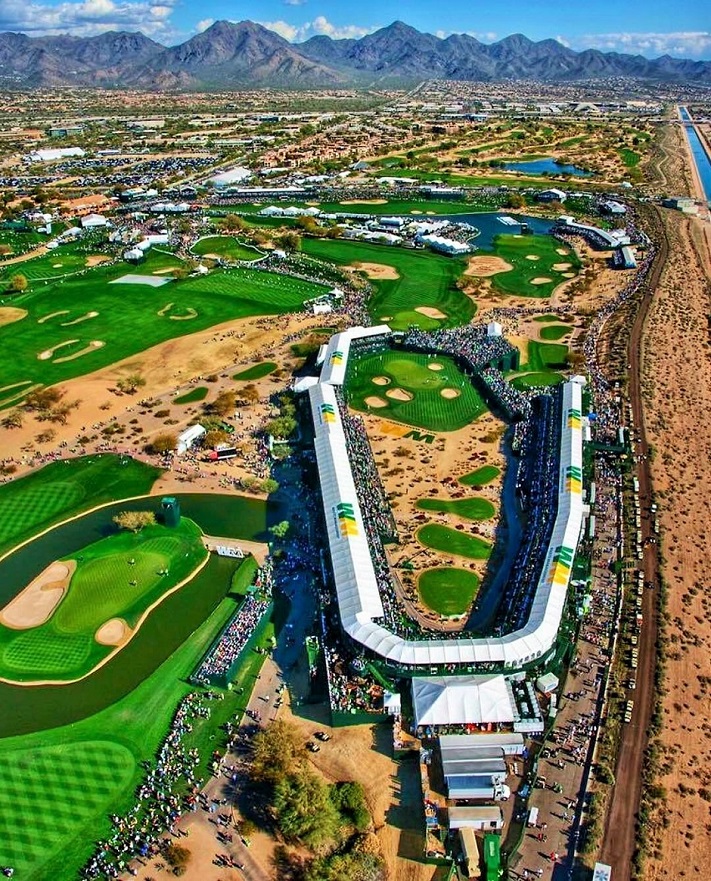 De beroemde 16e hole.